We couldn't have been happier to hear that Oak Valley (https://www.eyced.co.uk/nurseries/oak-valley-day-nursery/) have been awarded a place on the list of the Top 20 Nurseries in Yorkshire & the Humber 2021.
The setting's Manager, Emma Wheelhouse, says she's "surprised but thrilled to receive the accolade of being included on this list". Director, Carlette Sarayreh, & Area Manager, Lisa Mapley, whole-heartedly agree that the fantastic reviews volunteered by the families who access Oak Valley are testament to all the efforts made by Emma & the team. "They all work so hard to implement our Company vision – keeping the unique child at the heart of all we do; providing positive relationships & enabling environments to support their learning & development. It really shows in the relationships the staff have with both the children & their families."
Read on for the report:
Parents have revealed the best nurseries in the country, with the top nurseries judged from thousands of reviews compiled by the UK's leading nursery reviews site, daynurseries.co.uk.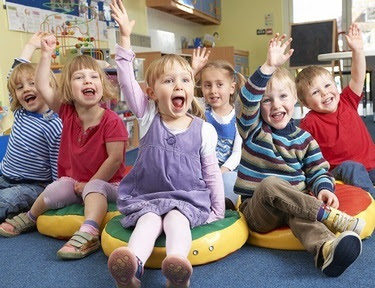 The winning nurseries have been judged on over 57,000 reviews between 29 May 2019 and 28 May 2021 from parents, relatives and guardians of children who attend the nurseries.
daynurseries.co.uk launched the Top 20 awards back in 2014, in a drive to make people's search for a nursery easier and to give them a valuable insight into the quality and type of childcare offered.
Amanda Hopkins, reviews manager of daynurseries.co.uk, said: "The vision and ethos of a nursery can have a huge impact on children, instilling in them a desire and enthusiasm for learning and discovery that will sustain them throughout their lives.
"Nurseries have a big effect on children's wellbeing and development. We feel it is a real achievement to be recognised for being a Top 20 nursery by children's families and carers.
"Nurseries have been through such challenging times during the pandemic, many of whom were offering childcare to vulnerable and keyworker children during the various lockdowns and giving children a piece of all important 'normality'."
The award is based on the nursery's reviews from the children's families and carers. Parents give it a rating on overall standard, facilities and outside space, learning, resources and equipment and ICT, care, activities, staff, food and nutrition, management, cleanliness, safeguarding as well as value for money.
Mrs Hopkins added: "We hope these awards will boost the spirits of nursery staff which have had to help children adjust to the 'new normal', as well as help parents choose a top performing nursery for their child."
For a full list of all regional and national winners click here